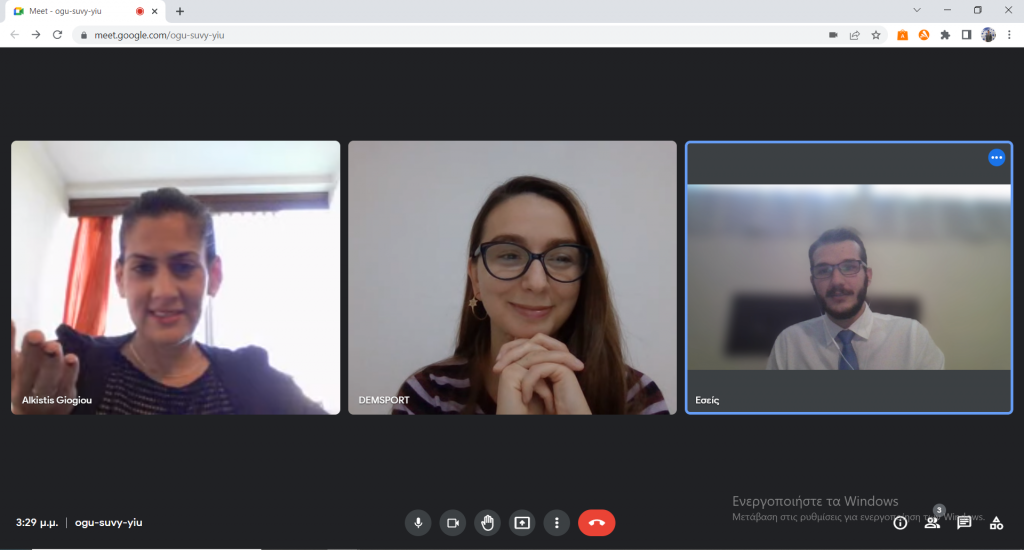 MoveIt keeps strengthening its relations with its partners and counterparts. Last week, we had the chance to digitally meet with DemSport – Democracy through Sport. DemSport, f is a part of the Forum on the Present and Future of Citizenship and Human Rights Education in Europe with young people, and it is active in the field of youth-working and human rights activism.
To know more about DemSport and their work so far, you can check their facebook page here:
https://www.facebook.com/DemSport-102479145633689/
You can also check their Instagram page here:
https://www.instagram.com/demsportngo/
In a really productive and friendly discussion we brainstormed on project initiatives and exchanged ideas for the near future. Apart from that we shared experiences regarding the digitalization of our work and collectively found useful ways and methods for our organizations to evolve in the post-COVID era. As Europe's youth faces new, complex problems we both understood that it is imperative for youth organizations to keep up with change and the standards that digital evolution sets.
Our affiliation meeting was concluded in a spirit of friendship and cooperation. We committed to meet again in the future to furtherly intensify our cooperation.
Keep up for more!